Meet Dr. Wolfe
Dr. Andrew Wolfe strives to achieve a thoughtful balance between scientific advancement and human compassion to give his patients the best experience and outcomes. A board-certified plastic surgeon in Denver and Golden, Colorado, Dr. Wolfe is appreciated by the patients who visit him from Fort Collins, Colorado Springs, and other surrounding communities because his cosmetic plastic surgery methods are a mix of the innovative and the traditional. While eager to adopt and perfect the most recent techniques, he is a careful study who remains grounded in the tenets of established medicine.
Forming a personal connection with each patient lies at the center of Dr. Wolfe's medical philosophy. This means not only taking the time to learn patients' histories thoroughly but also truly engaging with the individuals who come to his practice for treatment. He believes strongly in the importance of communicating with patients to keep them informed about both their needs and their options. Dr. Wolfe sees it as a privilege to operate on people who have made the choice to become his patient.
You can also read what our patients are saying about Dr. Wolfe on his reviews & testimonials page.
Education and Experience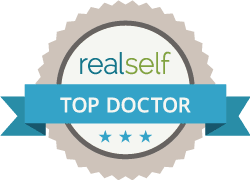 Raised in New York by two English professors, Dr. Wolfe had academic excellence instilled in him from an early age. He attended Cornell University, where he earned a bachelor's degree in psychology. While learning about the inner workings of the human mind, he found himself gravitating more toward the physiological side of medicine. He attended medical school at the Chicago Medical School, where he engaged in a rigorous course of study that included graduate work in pathology and a Master's degree in wound healing.
Dr. Wolfe chose plastic surgery – or rather, in his words, it chose him – largely because of the diverse nature of the field that allowed him to apply his surgical skill to a variety of procedures. After receiving his medical degree, he entered Georgetown University's prestigious 6-year integrated program in plastic surgery. This residency program, which offered a rare opportunity to focus specifically on plastic surgery, allowed him to develop his craft under the tutelage of some of the most respected surgeons in the field and publish extensively on cosmetic surgery. While in residency, Dr. Wolfe was inducted into the National Medical Honor Society, Alpha Omega Alpha, and received numerous other accolades.
Dr. Wolfe is a consultant and speaker for Allergan Medical, one of the two largest manufacturers of breast implants in the country. He has lectured internationally on a variety of topics, the most recent being The Allergan Academy, American Society of Aesthetic Plastic Surgeons, 2012 held in Vancouver, British Columbia.
Why is it a big deal for a surgeon to be invited to be an investigator in a breast implant clinical trial?
Before the FDA allows new devices to be used in patients the devices in question must go through a thorough investigation process to document their safety and efficacy. In the case of new breast implants, this process takes years, involves hundreds of patients, dozens of surgeons, and millions of dollars. When implant manufacturers are choosing Plastic Surgeons to participate in these trials as investigators, they are acutely focused on achieving the best outcomes for the study group. Low complication and revision rates, combined with high patient satisfaction, are necessary to achieve FDA clearance for sale of the new implants. In addition to the surgical outcome, the Plastic Surgeon investigators and their staff must ensure that patients follow up in a timely manner and complete the paperwork that the study requires. Given the time and money invested, implant manufacturers are motivated to choose the most experienced, technically proficient, and organized surgeons they can find.
Dr. Wolfe has been chosen to participate in 2 breast implant clinical trials: The Natrelle 410 Anatomic Implant Study and, more recently, the Motiva Implant Clinical Trial. In both trials, Dr. Wolfe's broad experience will all types of breast implants and knowledge of best practices in augmentation and implant revision led to successful outcomes for his patients, and further increased Dr. Wolfe's expertise with new implant technologies. Over his 19 years of practice as a Plastic Surgeon, Dr. Wolfe has been a paid consultant for Allergan, Mentor, Sientra, and Motiva. By partnering with implant manufacturers, Dr. Wolfe strives to keep current on the state of the art with new and evolving technologies while advising manufacturers on how to better serve breast implant patients in the future.
Building a Practice
The mountains of Colorado were the logical destination for Dr. Wolfe and his wife, Heidi, once he finished his residency. He, his wife, and two sons enjoy many outdoor activities such as mountain biking, skiing, fishing, and camping. Dr. Wolfe has been in practice in Colorado since 2001 and established the Center for Cosmetic Surgery. Dr. Steven Vath became a part of the practice in 2004 and Dr. Paul Steinwald joined the team in 2014. Along with Dr. Steven Vath, Dr. Wolfe is a supervising plastic surgeon at Rejuvenate! medical spa.
Supporting local charities and educational organizations, Dr. Wolfe is a member of the Board of Directors of the Byrne Urban Scholars. This non-profit organization focuses on improving educational opportunities for urban students. Dr. Wolfe is also a member of the Board of Directors for the Montessori School of Evergreen.
---

---
A member of the American Society of Plastic Surgeons (ASPS) and The Aesthetic Society (formerly ASAPS), Dr. Wolfe is certified by The American Board of Plastic Surgery (ABPS)
For more on Dr. Wolfe's credentials, read his CV.