Traveling From Colorado Springs for Plastic Surgery
If you're considering plastic surgery and live in Colorado Springs, your search for the best plastic surgeon shouldn't be limited to one city. Many of the patients who choose The Center for Cosmetic Surgery travel to Golden, CO, from throughout the state and the Rocky Mountain region to have one of our talented  plastic surgeons perform their procedures.
The trip from the Springs to our surgical facility in Golden is only about 90 minutes, and in most cases, our patients can return home the day of their surgeries. Our plastic surgeons have earned well-deserved reputations for producing excellent results for procedures ranging from cosmetic breast surgery to body contouring and facial rejuvenation.
Our Exceptional Plastic Surgeons
Our experienced plastic surgeons Dr. Steven Vath, Dr. Andrew Wolfe, Dr. Paul Steinwald, and Dr. Matthew Freeman, and the newest member of our team Dr. Teresa Cunningham lead our patient-centered practice with warmth, honesty, and respect.
Dr. Steven Vath
Dr. Andrew Wolfe
Dr. Paul Steinwald
Dr. Matthew Freeman
Dr. Teresa Cunningham
Why Visit Us for Plastic Surgery?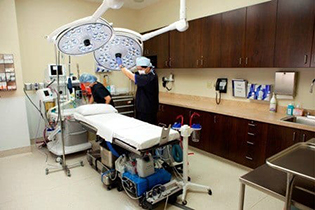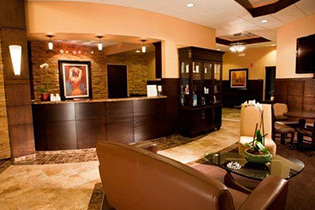 Our surgeons' expertise alone is worth making the trip from Colorado Springs to Golden, and the personalized care our dedicated medical professionals and professional staff provide creates an unmatched patient experience. We're used to having patients travel to our practice, not just from Colorado Springs and other Colorado cities but also from across the U.S.
Apex Surgical Facility, our surgical center in Golden, is a state-of-the-art facility that's accredited by the independent AAAHC (Accreditation Association for Ambulatory Health Care). This is a voluntary accreditation that holds our staff and surgical equipment to the highest standards.
Some of the most popular procedures with our patients include:
Our expert care begins with your initial consultation and continues through post-surgery follow-up appointments, with our caring staff guiding you each step of the way. Each of our surgeons is very comfortable conducting consultations using Skype or other video platforms.

*AAAAHC is the most stringent available set of standards for surgical facilities. Dr. Matthew Freeman is eligible for certification by the American Board of Plastic Surgery (i.e. is "board-eligible"). Dr. Freeman and Dr. Teresa Cunningham are not currently affiliated with ASPS or The Aesthetic Society.
Directions to the Center for Cosmetic Surgery
You can follow these directions to travel from Colorado Springs to our practice at 725 Heritage Road in Golden.
Drive north on Interstate 25 (approximately 67 miles)
Take exit 209 A-B to US-6 West 6th Ave.
Keep right and continue toward West 6th Ave.
Keep left and merge onto West 6th Ave.
Continue on West 6th Ave. for approximately 8.5 miles
Turn left onto Heritage Road
Turn right into the parking lot. We are in Suite 100.
If You Stay in Golden Overnight
Spending the night before your surgery in Golden is an attractive option for some of our patients. For patients undergoing more extensive surgery—such as a Mommy Makeover, for example—we may recommend staying overnight.
For patients in either of those situations, we've partnered with hotels located within minutes of our surgical facility.
The Table Mountain Inn has large 2-bedroom suites that provide comfortable accommodations for both patients and their loved ones. Homewood Suites by Hilton is an all-suite hotel that offers a complimentary hot breakfast buffet and grocery shopping service.
Restaurants at The Golden Hotel and Table Mountain Inn both offer healthy meals with convenient room service.
Homewood Suites by Hilton Denver – Littleton
Historic Downtown Golden
Loved ones or friends who drive you to Golden can spend the day of your procedure exploring our historic downtown, strolling through one of the parks, or browsing the unique shops of Washington Avenue and charming side streets. There are plenty of dining options that can satisfy just about any palate.