Meet Our Med Spa Staff
A big reason women and men keep coming back to Rejuvenate! for nonsurgical aesthetic treatments is our people. The members of our med spa staff in Denver and Golden, Colorado, are not only highly trained and experienced, they are personable and truly care about helping our clients look their best. You can get to know them a bit by reviewing their bios on this page.
Sara Kubik RN, BSN, CANS, Rejuvenate Practice Director

Sara earned her Bachelor's degree in Human Development and Family Studies at Colorado State University and went on to earn her Bachelor of Science Degree in Nursing from the Denver School of Nursing.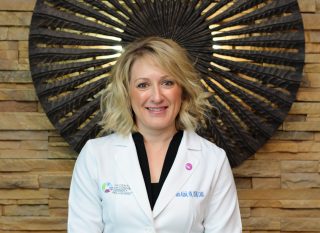 She is a Certified Aesthetic Nurse Specialist with over 12 years of injection experience. Sara has also been the medical spa manager for over 8 years at The Center for Cosmetic Surgery's non-surgical side of the practice, Rejuvenate!, located in Golden, Colorado. She is a nationally recognized speaker and trainer for Galderma (makers of Dysport and the Restylane family of fillers) and Allergan (makers of Botox and the Juvederm family of fillers).
Sara welcomes the opportunity to use her expertise in medical aesthetics to help you to look and feel your best.
---
Ann Marie O'Brien, RN, BSN, CANS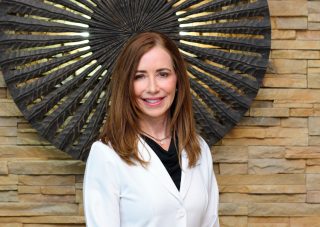 Ann Marie has been in the healthcare field for over two decades. She graduated with her Bachelors of Science in Nursing from D'Youville college in Buffalo, NY and has varied nursing experience ranging from ICU to Labor and Delivery.
She has been in aesthetics and plastics for the last 12 years and even worked for Galderma (makers of Dysport and the Restylane family of fillers) as a medical science liaison. Ann Marie has been a nurse with the Center for Cosmetic Surgery and Rejuvenate! for the last 11 years in a range of positions from OR to post-operative recovery and clinic Pre-op, and has spent the last 9 years injecting and performing laser treatments at Rejuvenate.
Ann Marie is passionate about helping her patients achieve their aesthetic goals, and she is constantly continuing her education by attending trainings and conferences to make sure that she is up-to-date on all products, treatments and techniques.
---
Brooke Riddleberger, MMS, PA-C, Rejuvenate Manager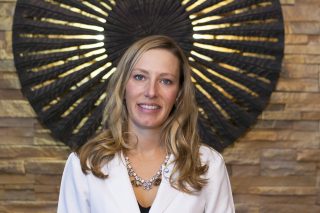 Since 2010, Brooke has been meticulously performing injectable aesthetic procedures such as botox and dermal fillers and has been nominated for Real Self's Most loved Injectors award . Brooke has the rare artistic awareness necessary to provide natural, genuine results and avoid an over-processed look. Brooke prides herself on her ability to personally connect with and listen to and understand the specific needs of each client.   Her honesty and passion for learning advanced techniques ensure that  her clients are receiving the latest and greatest to achieve their aesthetic goals.
On the surgical side of the practice, Brooke provides much of the pre- and post-op care and performs several minor surgical procedures including mole removals and earlobe repairs. Brooke thrives on helping patients on the road to recovery following surgery and helps to ensure our patients have a great experience with our office.
Brooke, a native of Breckenridge, CO. completed her undergraduate at the University of Colorado at Boulder and then attended Pennsylvania's Arcadia University. There she received both her Masters of Medical Sciences and her Physician Assistant degrees. In her free time, Brooke loves to ski, hike, travel and spend time with her husband, two young boys, and friends.
---
Hailee Erickson, RN

Hailee Erickson is an RN with over 16 years of nursing experience in a variety of settings. She entered the Aesthetic industry in 2017 and has played critical roles in the industry since.
She has worked extensively with several plastic surgeons and prides herself on her wide range of knowledge and experience in the aesthetics industry. Although Hailee specializes in injectables, she also has experience in skin
care services such as microneedling, laser services and facials. Hailee believes in enhancing patients' appearance while maintaining a natural look. She continually focuses on educating herself in new techniques so she can always provide her patients with the best, most modern and most effective treatments to reach their aesthetic goals.
In her spare time, Hailee enjoys being outdoors with her family and visiting her lake house in the summertime.
---
Andrea Tankersley, RN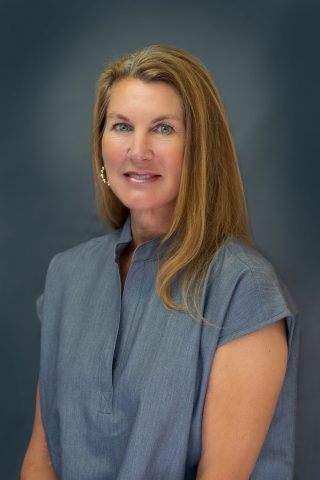 Andrea graduated with a BS in Nursing from Beth-El College in Colorado Springs. She is a Colorado Springs native who has been involved in the aesthetics industry for over 20 years. Andrea prides herself on her ability to use her skills to enhance her patients' natural beauty. She has spent extensive time as a trainer for filler and neuromodulator manufacturers, Galderma and Merz, training other RN injectors as well as world-renowned plastic surgeons and physicians all over the United States as well as in Spain and Italy. Andrea loves learning, and is constantly seeking to continue perfecting her injection techniques to give her patients the best possible results.
In her spare time, Andrea enjoys playing pickleball with her husband, hiking and traveling.
---
Maggie Catalano, NP

Maggie started in the aesthetics industry in 2016 while she was in school to become a Nurse Practitioner. She began her career working for a dermatologist.
Maggie specializes in lip filler treatments. She loves the way it can instantly improve someone's confidence. Maggie is an expert at applying many different techniques to fit with each patient's individual lip anatomy and achieve their ideal end result. She values being straightforward with her patients and providing accurate information about what to expect from a treatment
---
Chezney Eggers RN, CANS

Chezney Eggers RN, CANS started in the Aesthetics industry in 2013. She graduated from CU in Nursing with a Magna Cum Laude and worked for a plastic surgeon for 9 years. She also worked as an instructor at the Aesthetic Injectable Institute and received her Aesthetic Nurse Specialist Certification.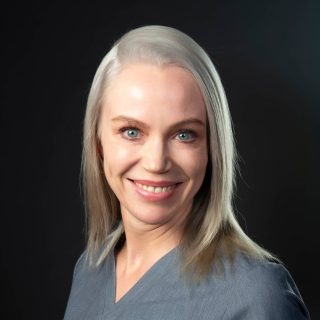 Chezney delights in helping people to be their best selves. She loves helping people age with grace by providing services to her patients that help to prevent and rejuvenate their appearance. Her specialty is providing very natural outcomes with a holistic approach to maintaining skin health and results. She loves to educate her patients and establish a treatment plan that will fit into their life and achieve and maintain results.
---
Callea Mahagan, Licensed Aesthetician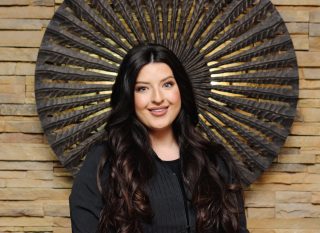 Callea is a Colorado native raised in Castle Rock. She attended Colorado Mesa Universtiy and studied Kinesiology. With hopes of becoming a Physical Therapist she was always drawn to the science of skin. In 2012 she graduated from College of International Esthetics. In 2014 she furthered her education and added additional certifications to become a Certified Laser Technician and Cosmetic Tattoo Artist.
With a background in advanced medical aesthetics, Callea marries the science of skincare with a natural artistic ability. She loves enhancing her patients' natural beauty with each person's unique features and specific skin care needs.
Her approach to skincare is simple: everyone can have beautiful and healthy skin when they are given proper education and guidance.
---
Christine D'Ugo , Licensed Aesthetician, Medical Assistant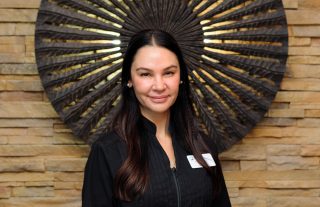 Christine D'Ugo has been a practicing Licensed Aesthetician and Medical Assistant for over 16 years. Some of her specialties include: Cosmetic and Product Consults, Dermaplaning, Chemical Peels, Microdermabrasion, Hydrafacial, Microneedling, Intense Pulsed Light (IPL), Laser Hair Removal, 1540 Fractional Non-Ablative Laser, LaseMD and Genius treatments, and is always looking for the best combination of treatments and skin care products customized for your specific  skin care needs. Having her first dermatology appointment at the age of 11, she understands the importance of treatments, plus proper skin care products and maintenance, which is especially challenging in Colorado. I always tell my patients "skin care is who I am, not just what I do and it is an honor to take care of you."
Christine is a Veteran of the U.S. Army, enjoys spending time with her two daughters, taking care of her garden, reading and volunteering.
---
Marissa Grossman, Licensed Aesthetician, CoolSculpting Specialist

Marissa's passion for medical aesthetics and skin care led her to become a licensed aesthetician in 2015. She has been the CoolSculpting specialist at Center for Cosmetic Surgery since 2017, and has received extensive training at CoolSculpting University in California. Marissa loves CoolSculpting and working in this industry because she wants to help her clients look and feel their best at any age.
A California native, Marissa moved to Denver in 2013 and quickly embraced all that Colorado has to offer.  In her spare time, she enjoys being outside hiking or skiing, drinking a craft beer, and she loves to hang out with her dog.
---
Brennan Sims, Licensed Aesthetician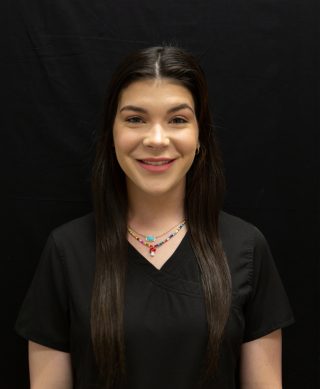 Brennan is from Greenville, Texas. She became a medical Aesthetician in 2020. She is certified in Elleebana Lash lift and tint, SkinPen Microneedling, and DiamondGlow. She also offers custom facials, chemical peels, waxing, brow lamination and tint, and expert SkinCeuticals home care advice. Brennan is passionate about ingredient knowledge and loves to educate her clients on all things skin!
---
A Reputation Built on Results
Great service and wonderful staff!
Everyone is wonderful! Love this place!
Love this place! Everyone is so warm and friendly and they have great service! Chezney is the best and...
Friendly front desk, lots of great injectors! I have been going to Rejuvenate for years! Anne Maria,...