Arm Lift
At The Center for Cosmetic Surgery, our board-certified plastic surgeons perform brachioplasty, often called arm lift surgery, to tuck and tighten unattractive upper arms. Arm lift surgery helps our patients from metro Denver and Colorado Springs who have sagging skin that hangs from the upper arms. It also reduces the size and thickness of the upper arm so clothes fit more comfortably. A new arm contour improves your appearance and allows you to hold your arms up with confidence.
Am I a good candidate for an arm lift?
The ideal candidate for an arm lift is a person who has excessive, loose skin on the upper arms that hangs unattractively and is resistant to diet and exercise. The procedure can also reduce the size of the arms by reducing fat volume in addition to the abundance of skin. During a consultation, one of our plastic surgeons can best determine the appropriateness of the procedure for you.
What if my arms are thick but I don't have loose, sagging skin?
Liposuction works wonderfully for removing fat from the upper arms. As long as the skin is not excessive and has reasonable elasticity, your arms will tolerate fat removal without skin excision.
How is arm lift surgery performed?
First, power-assisted liposuction is performed to reduce the fat content of the upper arm and take tension away from the tuck by lessening the weight of the arms. This is followed by a direct excision of excess skin and underlying fat. Finally, the tissues are sewn together so that the arm is tucked and tightened.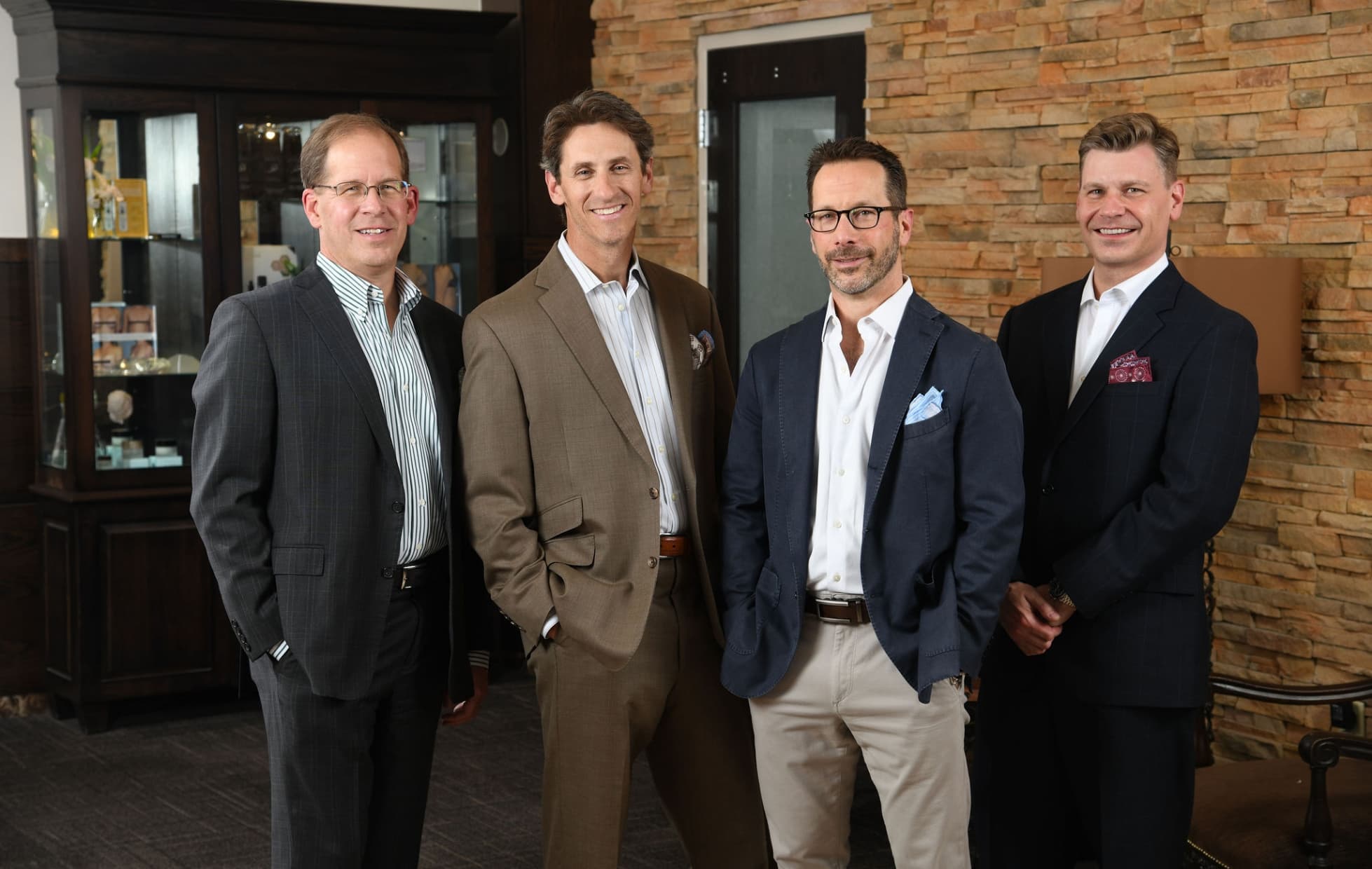 Meet Our Surgeons
Board-certified plastic surgeons Dr. Steven Vath, Dr. Andrew Wolfe, Dr. Paul Steinwald and Dr. Matthew Baker lead our patient-centered practice with warmth, honesty, and respect. Their combined expertise and credentials have placed us among Colorado's premier aesthetic centers.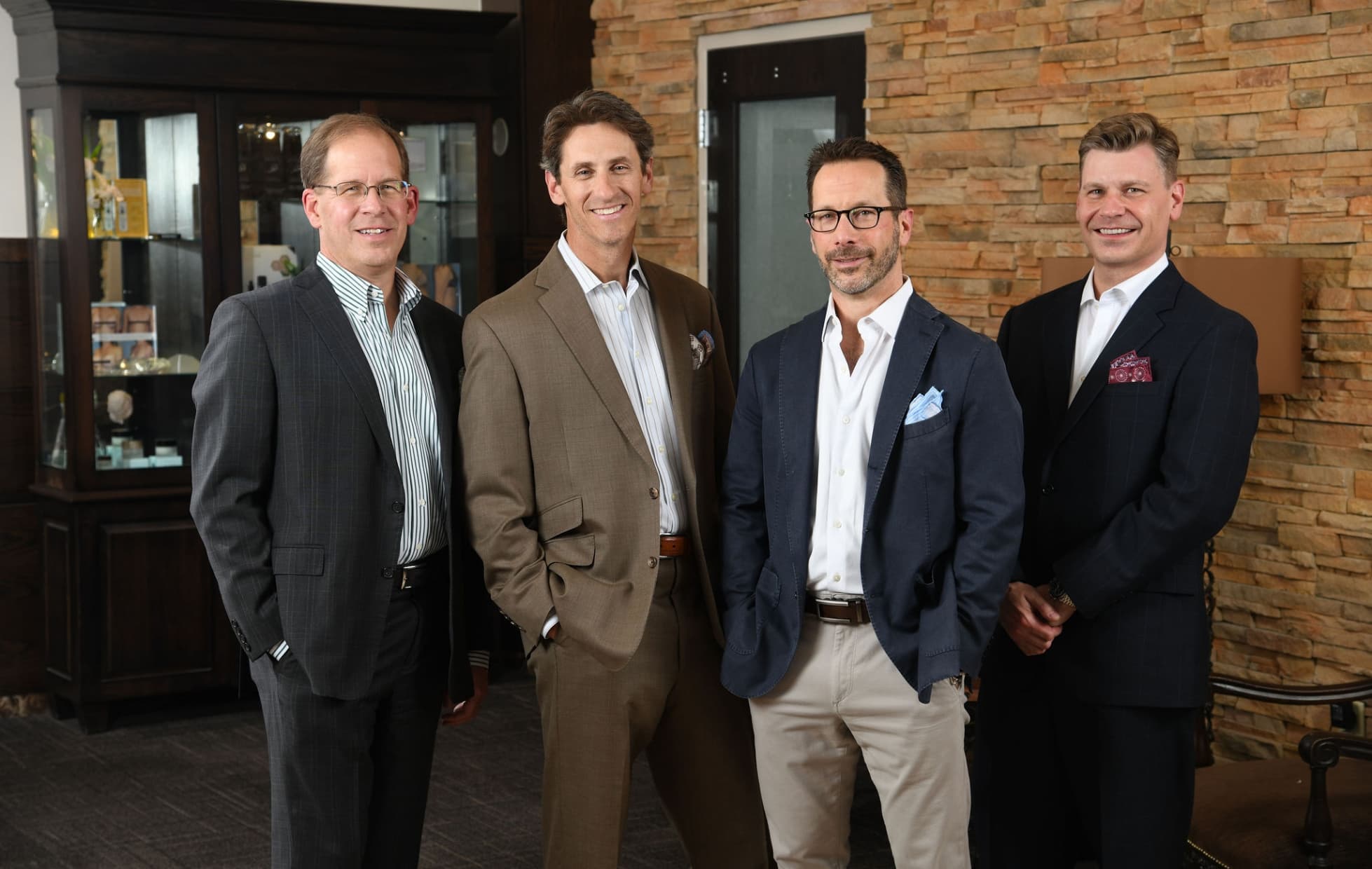 What are the drawbacks of an arm lift?
In most situations, an arm tuck requires an incision along the inside of the upper arm extending from the arm pit down towards the elbow. Every effort is made to keep the incision as short as possible and not extend it all the way to the elbow. Nonetheless, this leaves a scar on the inside of the upper arm which may be visible when wearing a short sleeve shirt. Some patients with a significant excess of upper arm skin find this trade-off quite acceptable.
What is arm lift recovery like?
After arm lift, an elastic compression garment is worn for 2 weeks at all times, followed by another 2 weeks while active. Generally, discontinuation of pain medication is possible after 2 to 3 days and return to non-strenuous work at 1 week. Unrestricted arm use may begin at 6 weeks.
A Reputation Built on Results
Kind and attentive staff. Dr. Steinwald is always moving fast (LOL), but also paying attention. Even...
Amazing facility, amazing surgeons. I had top surgery with Dr. Steinwald in December and I cannot be...
Excellent staff, great facility, and fantastic results! My surgeon and his staff made me feel comfortable...
Dr. Wolfe is extremely talented and an amazing surgeon. Off the bat I knew he was in good hands. He...
What kind of anesthesia is used for arm lift surgery?
The preferred method of achieving adequate pain control and sedation is general anesthesia. In healthy patients, general anesthesia is very safe with low complication rates. You will be entirely asleep for the duration of the procedure and awaken in recovery room. Anesthesia is delivered by a board-certified anesthesiologist who cares for you before, during, and after surgery ensuring a comfortable and safe experience.
To learn what an arm lift and other plastic surgery procedures in Denver can do for you, request your consultation using our online form or simply call (303) 278-2600.