See Our Patient Results
The Center for Cosmetic Surgery
725 Heritage Road #100
Golden, CO 80401
Phone: (303) 278-2600
Monday-Friday: 8 a.m.-5 p.m.

The Center for Cosmetic Surgery
501 South Cherry Street #900
Denver, CO 80246
Phone: (303) 951-2100
Monday-Friday: 8 a.m.-5 p.m.

Case #130
*Keep in mind that each patient is unique and your results may vary. Photos in our online gallery are of actual patients of our practice who have provided consent to display their pictures online.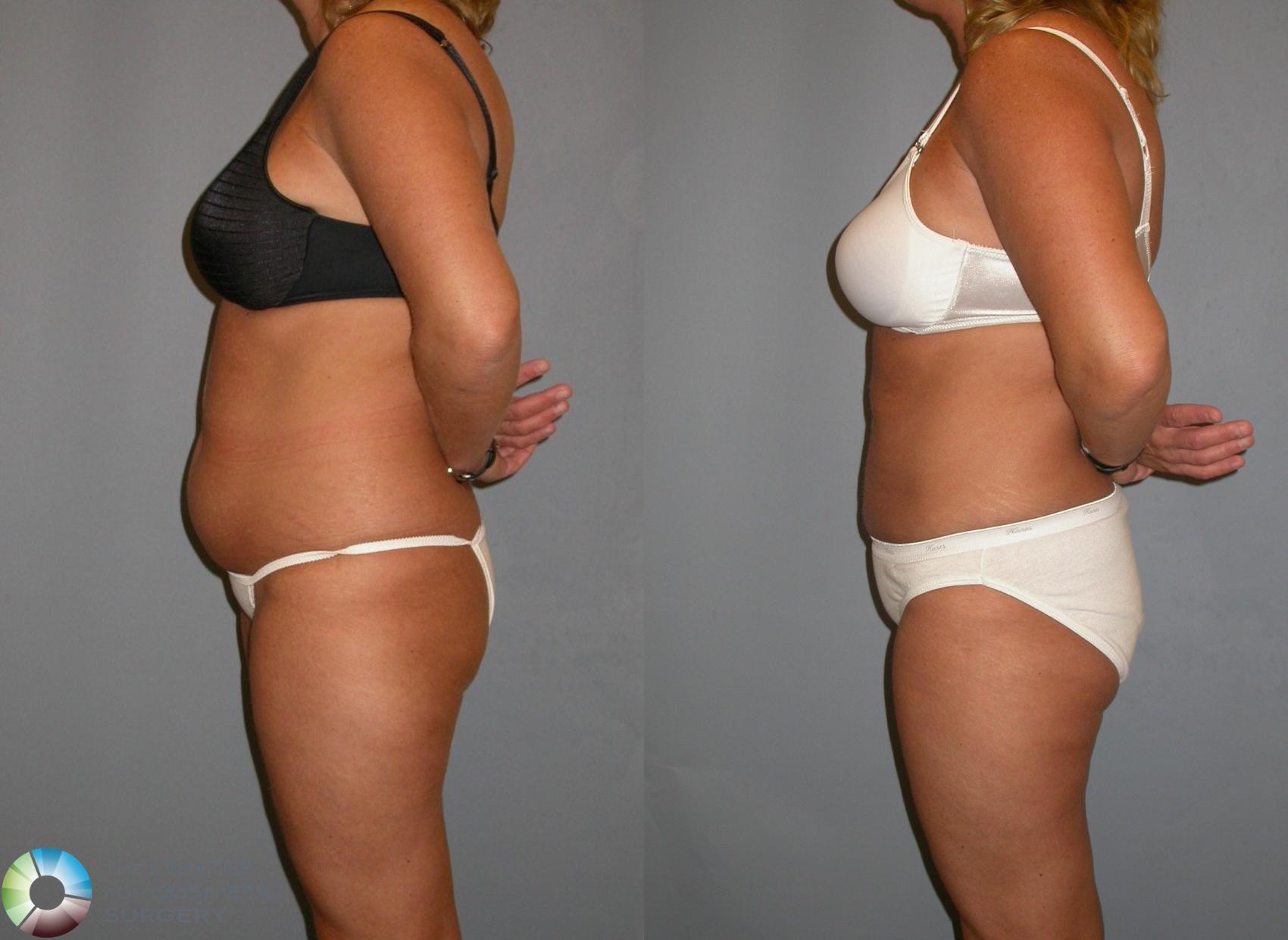 Before / After

For busy, active residents of Denver, power-assisted liposuction can be the right answer to a frustrating problem. Many Coloradans take care of themselves, including a good diet and exercise program, but still have pockets of stubborn fat that won't budge. The fact is, fat patterns are largely determined by genetics, and once bulges have established themselves on your hips, thighs or belly, chances are you'll find it very difficult, if not impossible, to get rid of them.
Power-assisted liposuction (PAL) helps many Denver patients resculpt their shape and feel good about their bodies again. This relatively new technique has several advantages over standard liposuction, the most important being minimal trauma to surrounding muscles and other tissue. For most Denver residents, power-assisted liposuction involves smaller incisions, reduced bruising and swelling, less discomfort and a quicker recovery period. Because the technique is also easier on the surgeon, it can result in greater precision and shorter procedure times.
This 41 year old woman chose Dr. Vath for her power-assisted liposuction. Dr. Vath performed the procedure on her abdomen, hips and outer thighs. In these before and after photos, you can see the 5' 4", 156 pound woman looking much more trim with her fat pockets banished. The images were taken four months after her procedure.
Surgeon: Steven D. Vath, M.D.
Back to Top