See Our Patient Results
The Center for Cosmetic Surgery
725 Heritage Road #100
Golden, CO 80401
Phone: (303) 278-2600
Monday-Friday: 8 a.m.-5 p.m.

The Center for Cosmetic Surgery
501 South Cherry Street #900
Denver, CO 80246
Phone: (303) 951-2100
Monday-Friday: 8 a.m.-5 p.m.

Case #32
*Keep in mind that each patient is unique and your results may vary. Photos in our online gallery are of actual patients of our practice who have provided consent to display their pictures online.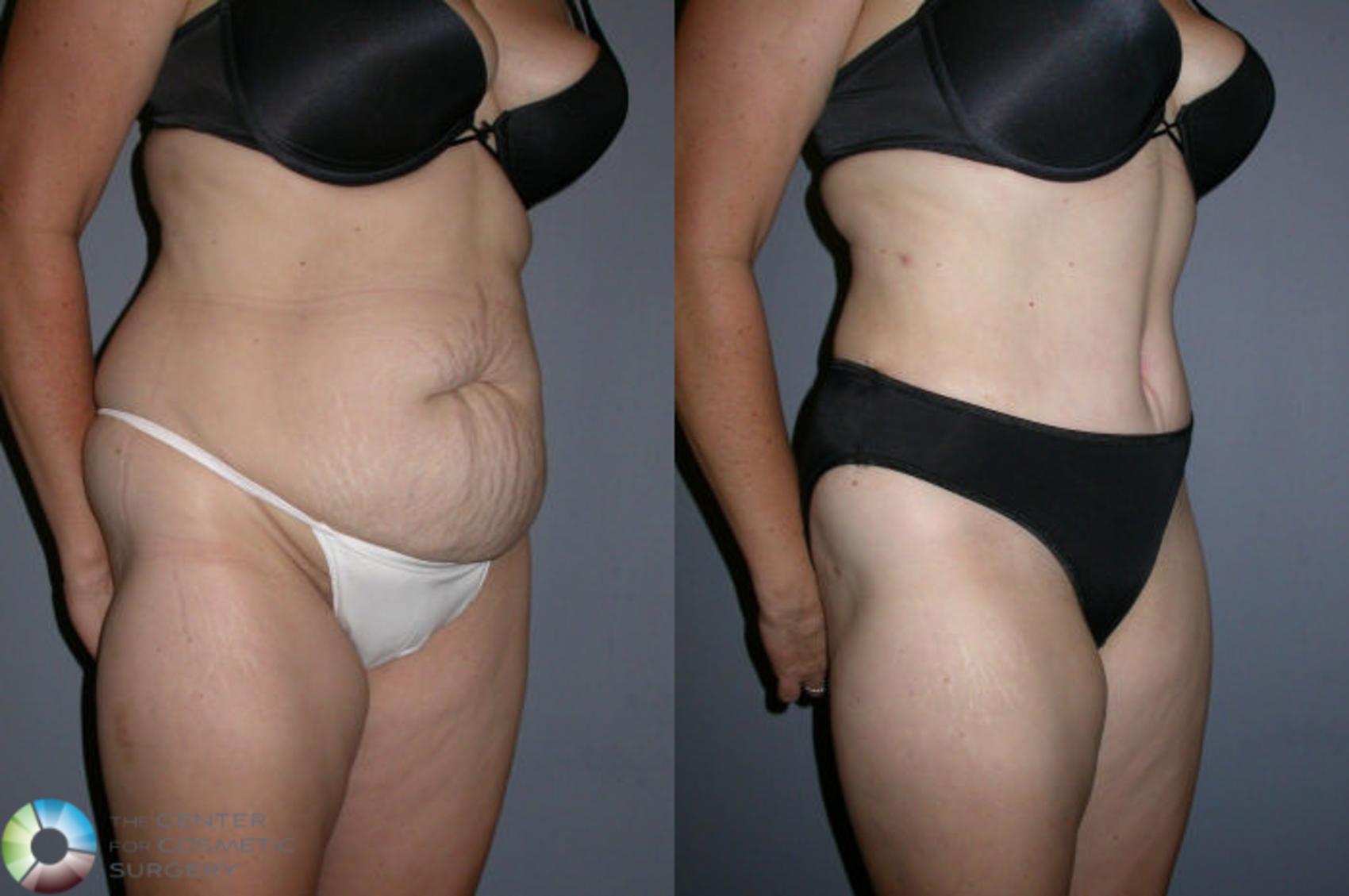 Before / After

There's a reason
abdominoplasty,
or
tummy tuck surgery, is popular in Denver and across the country. For many people, a flabby midsection is a part of their body that diet and exercise just can't touch. Some patients have stubborn fat remaining after weight loss and saggy skin that didn't bounce back. Many women find that after childbirth their abdominal muscles and skin don't have the smooth, tight tone they used to have. For other men and women, genetics simply granted them a pattern of extra fat cells around their middle that refuse to budge.
When you can't banish the fat pockets on your own, and when skin and muscles are just too lax to do their job properly,
a tummy tuck may be for you. The procedure tightens your muscles and removes skin and fat, leaving you with a scar hidden low on your belly.
Abdominoplasty can often be combined with other surgical procedures. This 44 year old Denver patient underwent a combination
tummy tuck/power-assisted liposuction with Dr. Vath. The before and after photos you see here were taken a month and a half after surgery.
Back to Top