See Our Patient Results
The Center for Cosmetic Surgery
725 Heritage Road #100
Golden, CO 80401
Phone: (303) 278-2600
Monday-Friday: 8 a.m.-5 p.m.

The Center for Cosmetic Surgery
501 South Cherry Street #900
Denver, CO 80246
Phone: (303) 951-2100
Monday-Friday: 8 a.m.-5 p.m.

Case #675
*Keep in mind that each patient is unique and your results may vary. Photos in our online gallery are of actual patients of our practice who have provided consent to display their pictures online.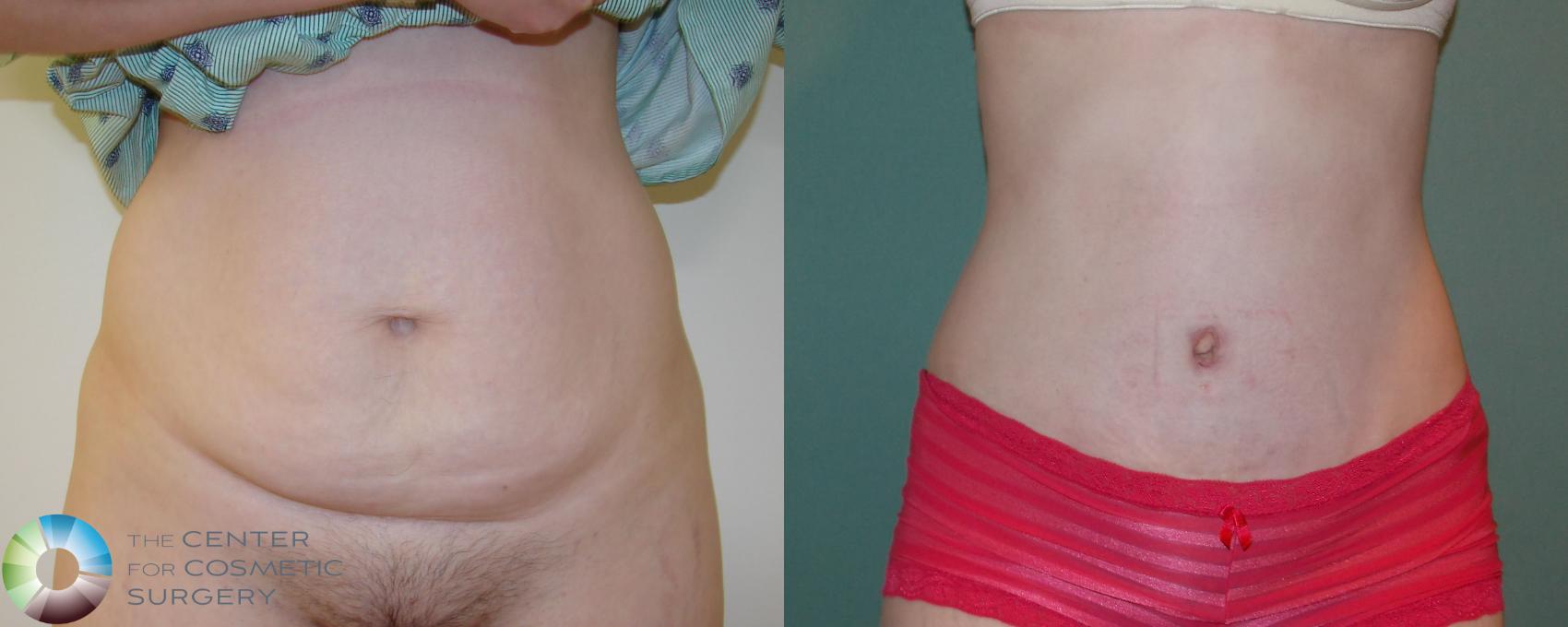 BEFORE / AFTER (3 mo)

This 32 year-old mother of two had relatively minimal muscular laxity, but redundant skin (above a C-section) scar that just would not resolve no matter how much exercise she performed. It was advised that she undergo a Denver abdominoplasty or tummy tuck procedure, which she tolerated well, with excellent early improvements of her lower abdominal contour as well as her waistline (photos here from approximately 3 months post-op). If you have finished having children and have similar residual/recalcitrant post-pregnancy deformities, please call us at 30-278-2600 what we can offer you.
Back to Top