See Our Patient Results
The Center for Cosmetic Surgery
725 Heritage Road #100
Golden, CO 80401
Phone: (303) 278-2600
Monday-Friday: 8 a.m.-5 p.m.

The Center for Cosmetic Surgery
501 South Cherry Street #900
Denver, CO 80246
Phone: (303) 951-2100
Monday-Friday: 8 a.m.-5 p.m.

Case #496
*Keep in mind that each patient is unique and your results may vary. Photos in our online gallery are of actual patients of our practice who have provided consent to display their pictures online.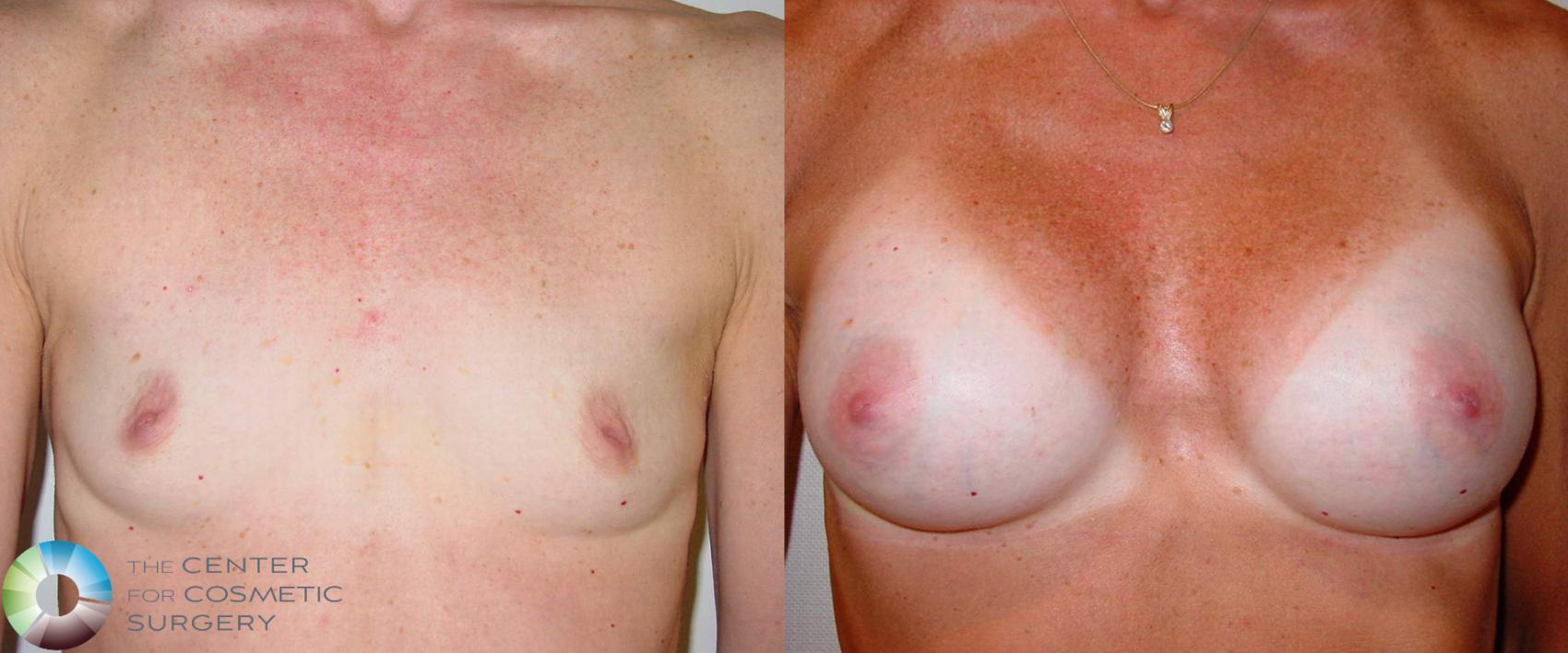 BEFORE / AFTER

This 43 year-old woman came to visit me to discuss breast enlargement after having lost 25 pounds. She also had an element of "post-partum involution" or decrease in breast size, having had 2 children, and now wore a 32 AA cup size. She had not breast-fed her children, and had no history of biopsies or family history of breast cancer. She was also fairly active in athletics, especially jogging.
She chose 280cc round, moderate-profile saline implants which I placed in the submuscular position under general anesthesia, which she tolerated quite well. She recovered quickly and was back to running by around 4-6 weeks. She was very pleased with the natural appearance of her implants (photos are from 6 months post-op), and the fact that it did not interfere with her physical activities.
If you are an athletic woman who is finished having children and is interested in recapturing your pre-pregnancy breast size please call today to schedule a consultation and see what options for breast augmentation in Denver exist for you.
Surgeon: Paul M. Steinwald, M.D.
Back to Top