See Our Patient Results
The Center for Cosmetic Surgery
725 Heritage Road #100
Golden, CO 80401
Phone: (303) 278-2600
Monday-Friday: 8 a.m.-5 p.m.

The Center for Cosmetic Surgery
501 South Cherry Street #900
Denver, CO 80246
Phone: (303) 951-2100
Monday-Friday: 8 a.m.-5 p.m.

Case #667
*Keep in mind that each patient is unique and your results may vary. Photos in our online gallery are of actual patients of our practice who have provided consent to display their pictures online.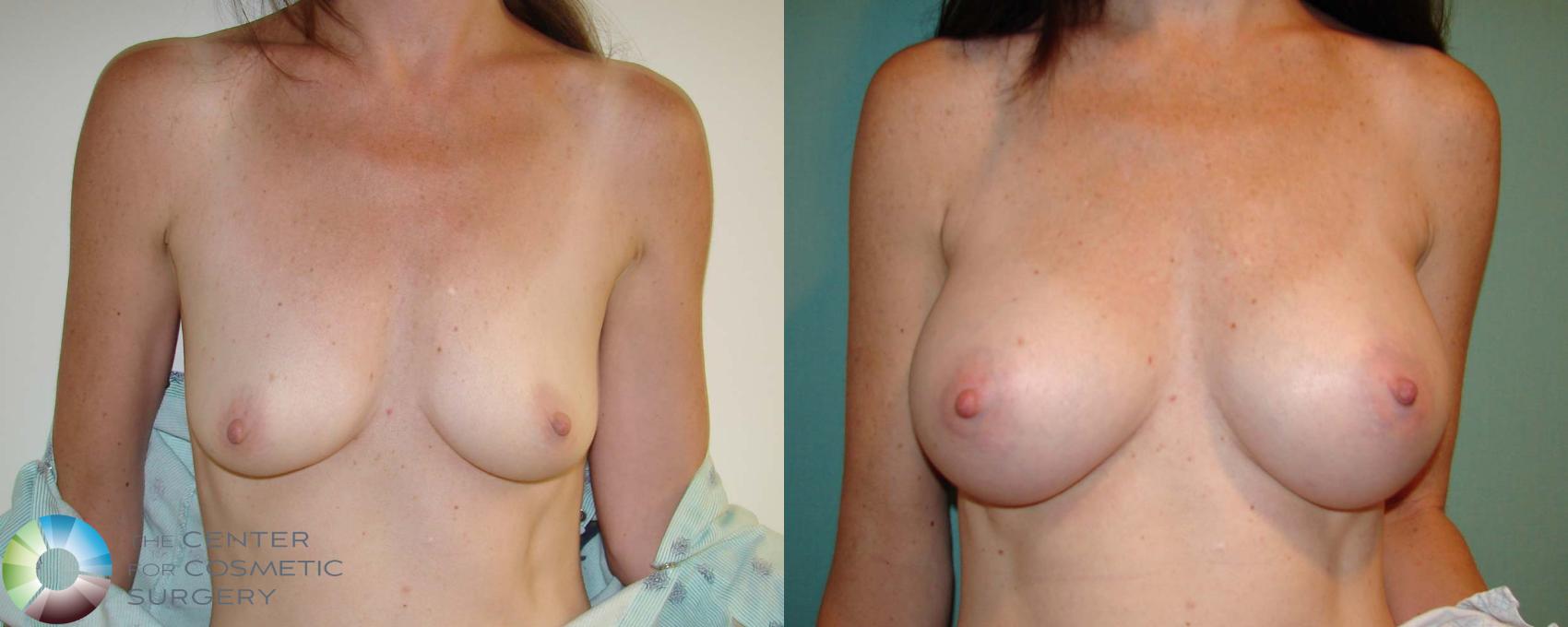 BEFORE / AFTER (3 mo)

This 35-year-old woman interested in breast enlargement came to me asking about a way to regain the fullness she had had before breast feeding 3 children. She was still in a 34 B cup bra size range, but had lost a fair amount of fullness in the upper breast.
I advised her that she could probably avoid a breast lift with large enough implants, and that she had enough natural coverage to work with saline implants, as she desired. She indeed had 325cc saline breast implants placed under the muscle via an incision under the breast to achieve an increase of approximately 1 and 1/2 cups sizes, and was very pleased with her results (here shown as of 3 months).
If you are interested in breast augmentation in Denver or Boulder, CO either as an individual procedure or as part of a "Mommy Makeover", please call us at 303-278-2600 to schedule your confidential consultation to explore your best options today!
Surgeon: Paul M. Steinwald, M.D.
Back to Top