See Our Patient Results
The Center for Cosmetic Surgery
725 Heritage Road #100
Golden, CO 80401
Phone: (303) 278-2600
Monday-Friday: 8 a.m.-5 p.m.

The Center for Cosmetic Surgery
501 South Cherry Street #900
Denver, CO 80246
Phone: (303) 951-2100
Monday-Friday: 8 a.m.-5 p.m.

Case #668
*Keep in mind that each patient is unique and your results may vary. Photos in our online gallery are of actual patients of our practice who have provided consent to display their pictures online.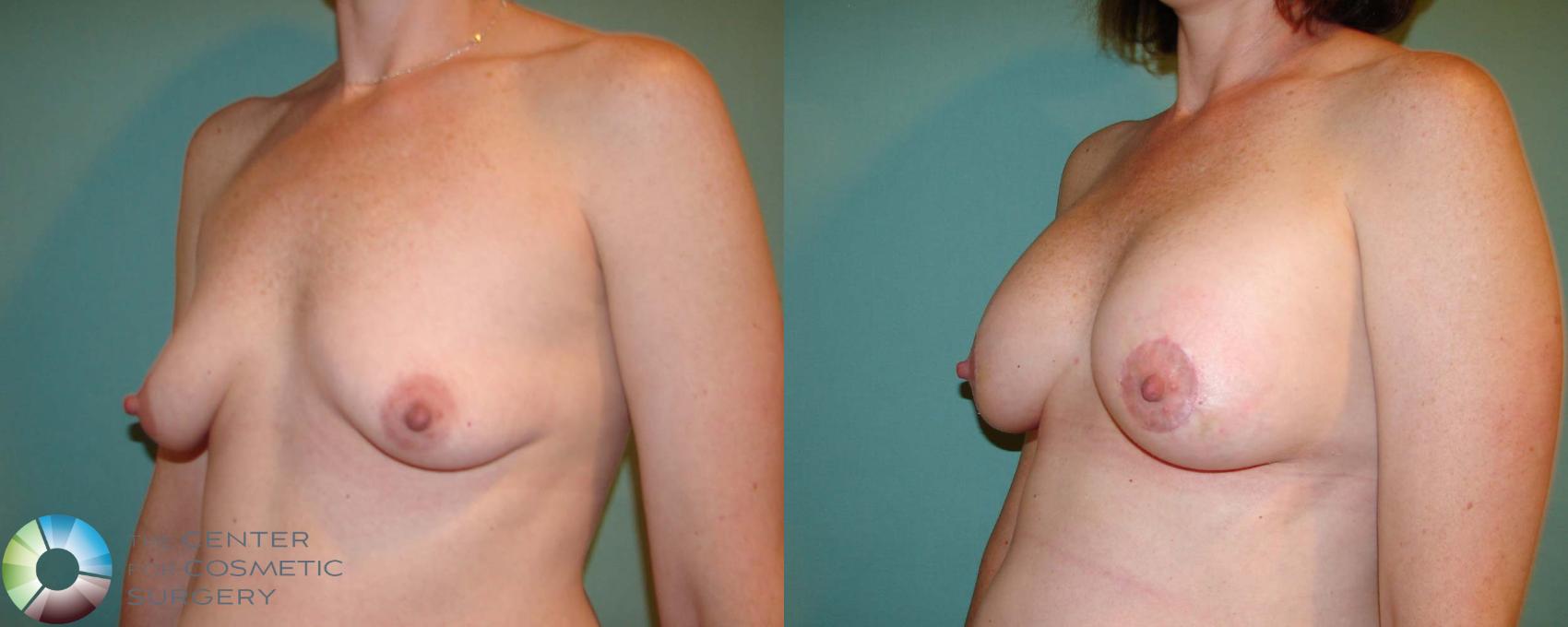 BEFORE / AFTER (3 mo)

42 year-old woman with mild ptosis or drooping bilaterally and wished to avoid classic mastopexy "anchor" scars; had round saline implants (slightly larger on the left by 45cc) placed submuscularly, with a "Benelli" or "donut" periareolar (around the nipple) mastopexy bilaterally, to better position the nipples (although this is usually done more reliably with a fuller lift, which more properly reshapes the lower breast areas).
Surgeon: Paul M. Steinwald, M.D.
Back to Top