Ear Surgery Before & After Case 502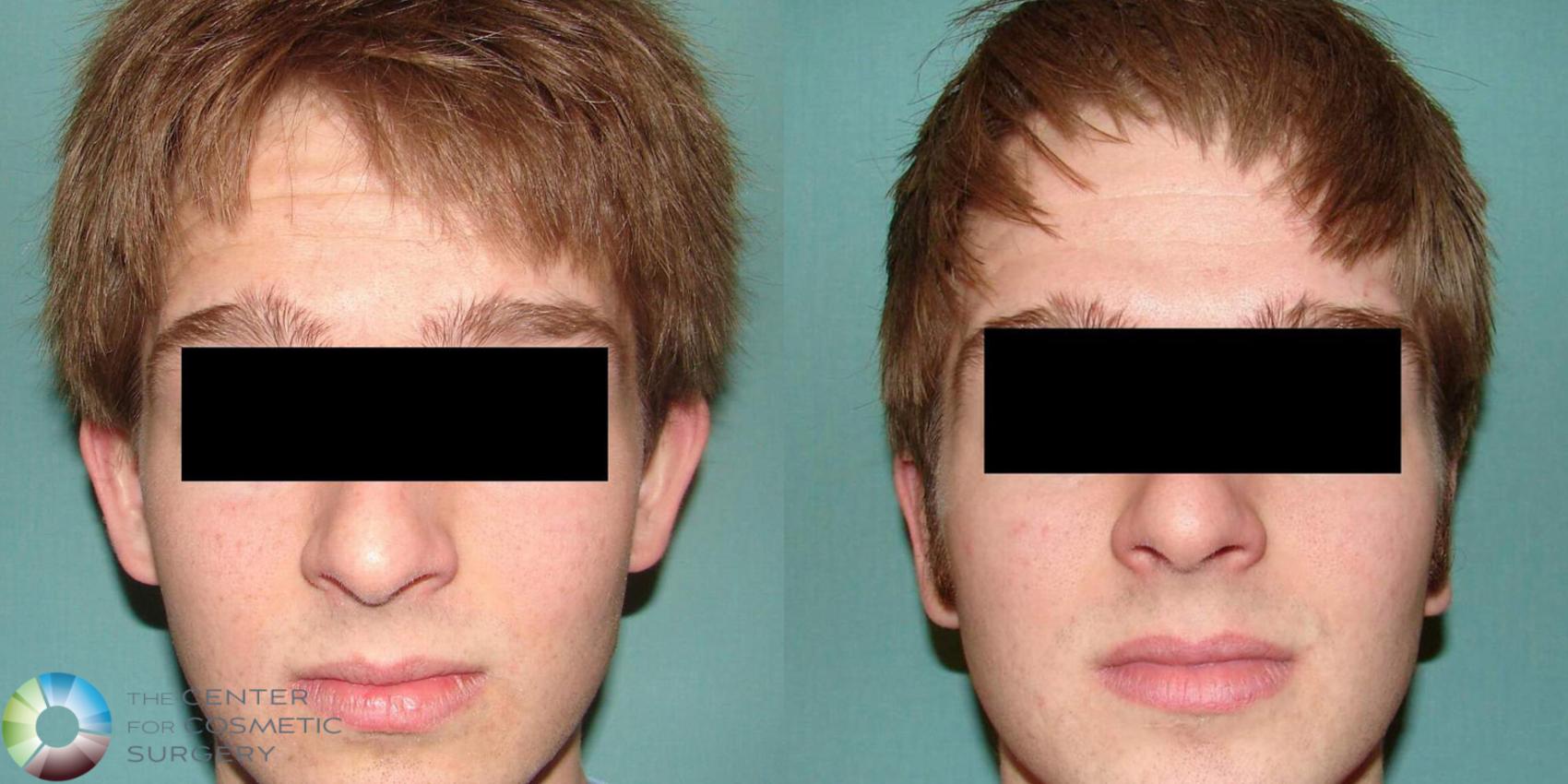 BEFORE / AFTER
This 22 year-old male had been bothered by his relatively prominent ears since childhood, often choosing to attempt to hide them with longer hairstyles. He finally decided to do something permanent about his prominent ears, having read about our plastic surgery techniques to "pin back" and/or reshape the ears, to neutralize their prominence. One or more of these specialized techniques are utilized in an otoplasty.
Indeed, on examination he proved to be an excellent candidate for this procedure. His deformity was considered moderate, with an underdeveloped anti-helical fold (or fold inside the edge of his ear). He also needed a degree of conchal bowl setback. I told his that all of this could be approached by the back side of the ear, with incisions hidden near the groove.
His otoplasty indeed was performed in a couple of hours under lighter general anesthesia. In this procedure, I accessed the cartilage from the backside, weakened the front side aspect a bit, and then set a more defined fold with clear permanent sutures, tied on the backside. Meanwhile, I also sutured the back of the cartilage bowl to the deeper tissues just behind the ear, to set both ears back a bit. He tolerated the outpatient procedure well, (smaller children usually stay overnight, however) with only light pain medication and several days' worth of antibiotics to guard against cartilage infection. He was very pleased with the natural, neutralized appearance of his ears (and now can get his hair cut more often!)
If you are a patient in the Denver-area with prominent ears who is feeling self-conscious about your ears (or have a child at a critical developmental age with a similar issue or deformity), we encourage you to schedule a consultation to see what options for otoplasty in Colorado exist for you.
Procedures Performed
About This Patient
View All Patient Photos
*Keep in mind that each patient is unique and your results may vary. Photos in our online gallery are of actual patients of our practice who have provided consent to display their pictures online.