See Our Patient Results
The Center for Cosmetic Surgery
725 Heritage Road #100
Golden, CO 80401
Phone: (303) 278-2600
Monday-Friday: 8 a.m.-5 p.m.

The Center for Cosmetic Surgery
501 South Cherry Street #900
Denver, CO 80246
Phone: (303) 951-2100
Monday-Friday: 8 a.m.-5 p.m.

Case #270
*Keep in mind that each patient is unique and your results may vary. Photos in our online gallery are of actual patients of our practice who have provided consent to display their pictures online.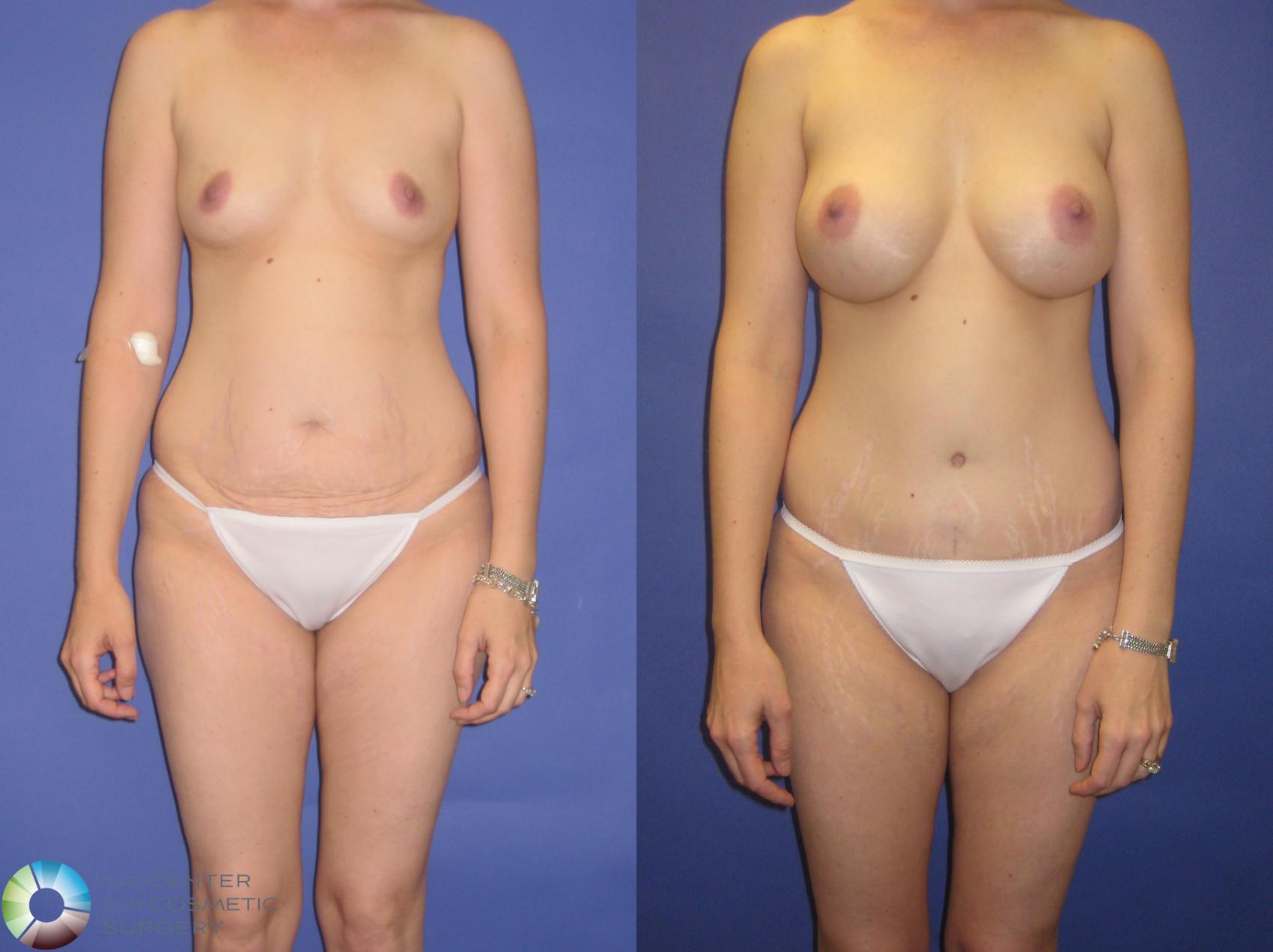 Before / After

This is a 36-year-old woman who wished to improve the shape and size of her breasts and regain the athletic shape that she had prior to having children. She was a B cup, and underwent submuscular breast augmentation with saline implants placed via an inframammary approach. Her right implant is filled to 365 cc, her left to 380 cc, and she is a full C postoperatively. She underwent an abdominoplasty at the same time. Photos were taken 4 months postoperatively.
Back to Top