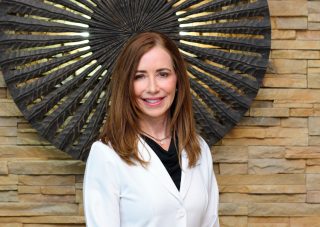 Ann Marie has been in the healthcare field for over two decades. She graduated with her Bachelors of Science in Nursing from D'Youville college in Buffalo, NY and has varied nursing experience ranging from ICU to Labor and Delivery.
She has been in aesthetics and plastics for the last 12 years and even worked for Galderma (makers of Dysport and the Restylane family of fillers) as a medical science liaison. Ann Marie has been a nurse with the Center for Cosmetic Surgery and Rejuvenate! for the last 11 years in a range of positions from OR to post-operative recovery and clinic Pre-op, and has spent the last 9 years injecting and performing laser treatments at Rejuvenate.
Ann Marie is passionate about helping her patients achieve their aesthetic goals, and she is constantly continuing her education by attending trainings and conferences to make sure that she is up-to-date on all products, treatments and techniques.