We see thousands of breast augmentation patients each year, so we realize choosing the right breast implant is a *big* deal! Many women struggle over the decision of implant size. We offer breast implants in Denver in all shapes, sizes, profiles, and even "feels" that make it possible to give you the look you want. The problem with having so many options is that it can be easy to get overwhelmed by the selection process. To help you stay focused and sane, we say "keep it simple!"
Here are some "Insider Tips" on what to expect at your breast augmentation consultation and how to select the right breast implant for you.
What to Expect
Let's start with your initial consult. You'll be meeting with one of our board-certified plastic surgeons in our office to begin the conversation about your desires, implant options, and how the procedure works.
Next, is a chaperoned exam with the surgeon and a Patient Counselor, like myself. Be prepared to show your breasts. While this can be super intimidating for many women, take a deep breath and keep in mind we need to see the starting point in order to have a great finish. Also remember that we see all different shapes and sizes of breasts in the office on a daily basis.
Then comes the fun part! You will be trying on different sizers to help you find the "look" that fits you. If appropriate, you may potentially use the Vectra® 3-D imaging system as well. While the Vectra system gives you a good idea of how you might look with different implants, trying the implants on is the best way to find what looks and feels right to you. We will be there to guide you through the process; however, trust your gut. You are the final decision maker!
If you are still struggling with deciding between 2 to 3 sizes, we have a Breast Implant Library and can loan you the implants to take home and wear around for a day or 2 to get a feel for each.
Helpful Tips on Selecting Your Implants
Be honest with yourself, your body, and what is realistically achievable. We can't all look like a Victoria's Secret lingerie model or a 20 year old who has never had children!

Think about how you would like to look and feel in clothing. Concentrate on feeling the overall volume in the bra.

You do you! Get what you want. Don't let the opinion of others keep you from what you want.

Think about your lifestyle. How do you want your new breasts to mirror who and what you are now, as well as in the years to come?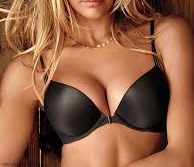 Things That Are *Not* Helpful
Photos of women on the internet wearing bras or lingerie. This is very misleading! Every woman's height, weight, and breast volume are different. Additionally, it cannot be determined by looking at a picture how large of a roll padding, underwire, and airbrushing played in the achieved look.

Requesting your friend's size. Size does not translate from patient to patient.

Over analyzing measurements and cc's. Getting caught up in numbers simply does not get you what you want.
At CCS, we believe knowledge is power. We want our patients to feel fully informed of their choices. You'll experience this through your consultation process. With so many resources and information available, it's easy to get overwhelmed. Trust in the process and keep it simple.
Carrie Masters, Patient Counselor to Dr. Vath