As patient counselors at our plastic surgery centers in Denver and Golden, CO, Carrie and I have listened to many tummy tuck patients. We have talked with these patients before surgery and after recovery—and helped them push through their fears.
We meet with women daily who want to eliminate sagging skin and a protruding abdomen and reduce the extent of stretch marks left behind after pregnancy or weight loss. However, many patients have become so frightened by the perceived "painful" recovery—that they end up postponing their procedure for months and sometimes years!
Listen up! Procrastination is a big mistake! Why put off the future of a sleek, flat, bikini-wearing, defined stomach for a few weeks of discomfort? Understanding the truth about pain, taking advantage of modern pain management, and setting yourself up with ample recovery time and support will make for a successful recovery.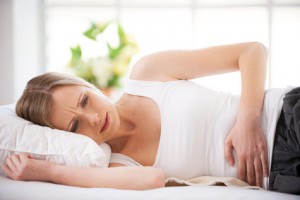 How painful is a tummy tuck?
Many patients worry about what to expect after a tummy tuck. Luckily, the pain during tummy tuck recovery does not outweigh the amazing results afterward, and men and women who've had the procedure give it a 96% Worth It rating on RealSelf.com. Keep in mind that the human psyche is extremely masterful at dramatizing a painful recovery scene before we have experienced the event. The truth is, nothing about the tummy tuck recovery is excruciating.
How long does the tightness last after a tummy tuck?
The discomfort after a tummy tuck comes not from the incision, which will actually be numb for some time, but from the muscle tightening. Patients find normal activities such as standing up straight, walking up stairs, and getting out of a seated position or bed uncomfortable because the core muscles are sore after being sewn together from the breast bone to the pubic bone.
Think about it this way: A tummy tuck is basically military boot camp for the abdominal muscles. Those stubborn muscles loved the roominess of your loose abdomen. For about a week, they retaliate by acting sore and tired. Those muscles quickly become angry and fatigued from the layers of sutures placed to keep them tight. The soreness diminishes after a week and you start to think less and less about it. Most women are walking upright and going about daily activities after just 2 weeks.
Patients go back to working out at 4 to 6 weeks post-tummy tuck. Some report small muscle "zingers" with workouts or yoga, which is completely normal. However, we advise patients to go back to working out slowly and back off if it hurts. Many of our extremely active patients get back to working out sooner and report stronger core strength as an added benefit.
A game-changer in pain management: How effective is EXPAREL?
In addition to using a no-drain tummy tuck technique and prescribing the best oral pain medications available, Dr. Vath, Dr. Wolfe, and Dr. Steinwald offer EXPAREL® for long-lasting pain control. This non-narcotic, non-opioid pain reliever is injected directly into the abdominal tissue, fascia, and muscles during surgery. It is effective in managing pain for up to 72 hours post-op.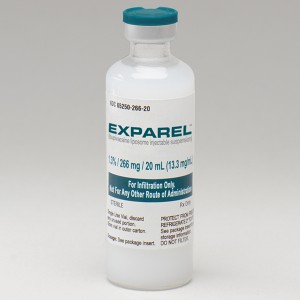 Not only does EXPAREL help patients get through the first 72 hours post-op with significantly reduced discomfort, but it is also great for patients who wish to limit the amount of narcotic pain meds they need to take. Oral pain relievers can cause extreme drowsiness, fatigue, nausea, and constipation in some patients. Our patients who opt to add EXPAREL to their procedure report a 50% reduction in narcotic pain medication consumption versus those who do not. EXPAREL adds to the total surgical investment, but the patients who have used it feel it is well worth the cost.
What is the fastest way to recover from a tummy tuck?
Set yourself up for 2 weeks of doing nothing but recovering. Carrie and I counsel patients about getting into the "recovery mindset." Most of us modern women are busy and overscheduled. We do it all: From working, cooking, rearing children, exercising, to volunteer work. We like to think we are superhuman. This notion can make for a frustrating and uncomfortable recovery process because we aren't able to keep up with the demands and responsibilities of "normal" life during the first 2 weeks post-surgery.
Your energy will return in a few short weeks. However, you will not be able to run the household or your career by yourself during this time.
Sleeping a lot is normal (and encouraged!) during recovery. You shouldn't be making any important decisions or responding to serious emails while on pain medication. Remind yourself that you just had SURGERY and you need downtime. Enlist your family and friends to help out with meals, cleaning, running errands, and watching the kids. You'll be glad you asked for support.
To get an idea of the kind of results you can expect, take a look at real tummy tuck before-and-after photos of our patients. Keep in mind that many men and women who choose tummy tuck often combine it with liposuction for even more dramatic body contouring.
Our plastic surgery practice serves people from Colorado Springs, Fort Collins, and throughout the greater Denver area. Contact us online or call us at (303) 278-2600 (Golden, CO) or (303) 951-2100 (Denver, CO) to schedule a personal consultation. We'll be happy to answer all your questions and concerns regarding breast lifts or any other procedure.
Kari Roland
Patient counselor to Dr. Vath
[email protected]