See Our Patient Results
The Center for Cosmetic Surgery
725 Heritage Road #100
Golden, CO 80401
Phone: (303) 278-2600
Monday-Friday: 8 a.m.-5 p.m.

The Center for Cosmetic Surgery
501 South Cherry Street #900
Denver, CO 80246
Phone: (303) 951-2100
Monday-Friday: 8 a.m.-5 p.m.

Case #355
*Keep in mind that each patient is unique and your results may vary. Photos in our online gallery are of actual patients of our practice who have provided consent to display their pictures online.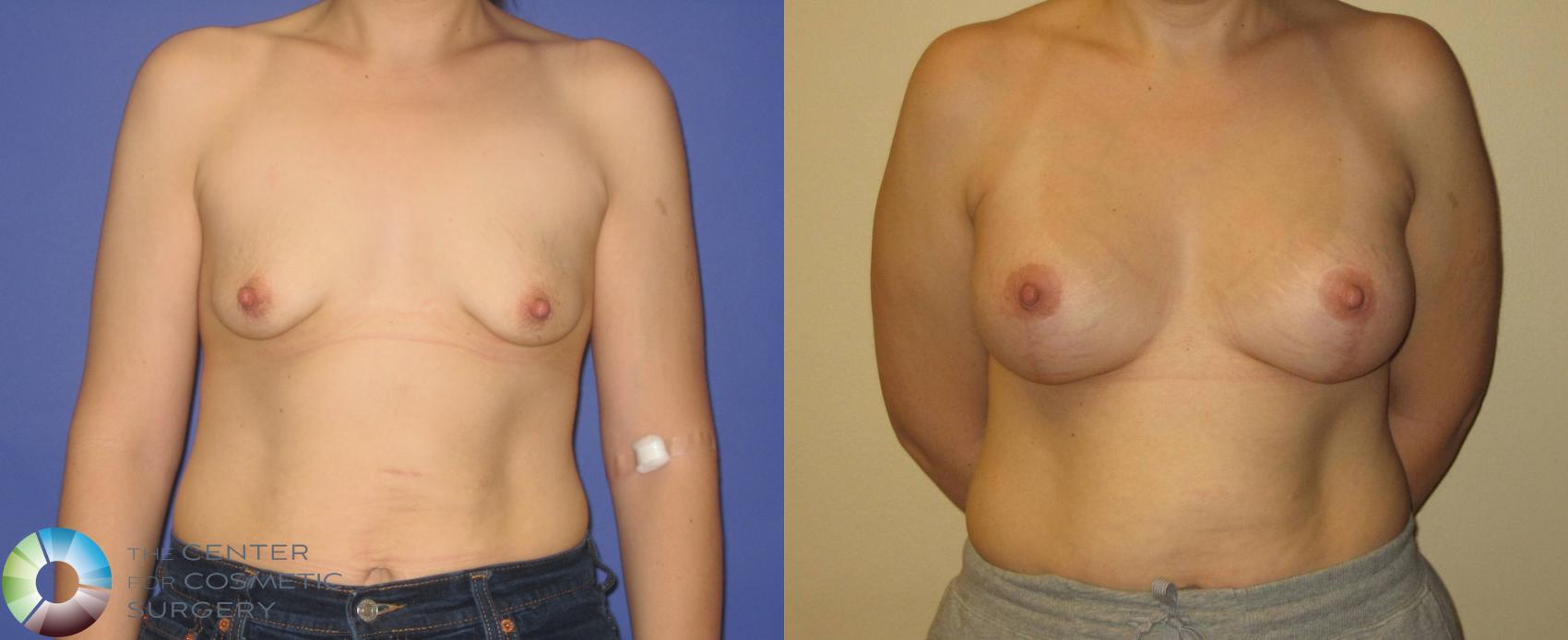 Before / After

This is a 37 year old, 5'7", 178 pound woman who wanted to fill out her breasts and achieve a better overall breast shape. She underwent a breast augmentation and mastopexy (breast lift) procedure. She chose 371 cc smooth, round, silicone gel implants placed beneath the pectoralis muscle. On first inspection from the front, it appears that implants alone may have given her a nice, filled out look. However, when evaluating the side views, it becomes clear that a lift was necessary. Although this requires some extra scarring which will fade considerably over time, her shape would have been unacceptably unattractive if she did not have the breast lifting procedure in addition to the implants. Post-operative pictures are from 5 months after surgery.
Back to Top