Rhinoplasty Before & After Case 501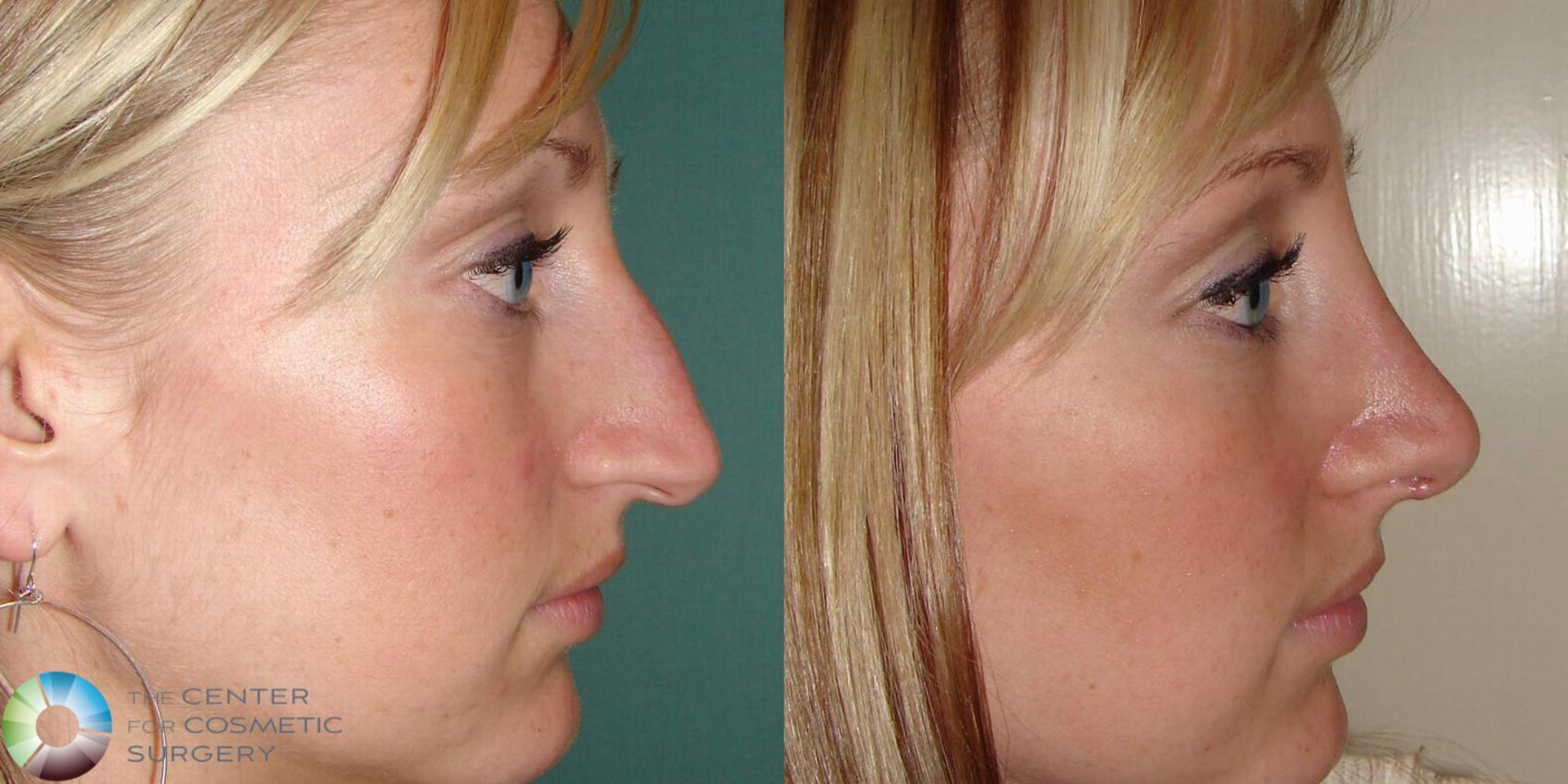 Before/After (1 month)
This 22-year-old female presented to our plastic surgery office after researching some of her options for rhinoplasty . She had no history of trauma to her nose or breathing difficulties, but had been bothered by the fullness of her dorsal nose since adolescence. She also wished to have the effect of a shorter nose.
Upon examination it was clear that her midline septal cartilage was not significantly deviated, and therefore she did not need a submucous resection of the septum (SMR). I did recommend, however, two significant elements of a cosmetic rhinoplasty: a) reduction of the dorsal hump on profile view, which usually requires careful fracturing at the base of the nose on either side to reset the bony pyramid; and b) and "open tip" approach to the cartilages that define the tip and nostrils, to reduce fullness here via precise trimming and suturing of the cartilages, as well as elevating them up on the midline septum to effectively shorten the nose.
She indeed underwent these procedures as an outpatient under light general anesthesia, and recovered very quickly. Photos were from one month post-op, and already show an excellent profile, a shorter, more proportionate nose, minimal swelling and a very natural result overall. She was thrilled and went on to enjoy her life more fully, having overcome this distracting and dissatisfying feature of her face in a few short hours. If you are interested in your options for nasal surgery or rhinoplasty in Colorado, we encourage you to schedule your consultation today.
Procedures Performed
About This Patient
View All Patient Photos
*Keep in mind that each patient is unique and your results may vary. Photos in our online gallery are of actual patients of our practice who have provided consent to display their pictures online.