What gives you confidence? How do you want to feel? For many, confidence building is a work in progress. There are several simple tools within reach to build confidence. The ways in which we build confidence can vary. However, what if something about your body is bringing you down? Something that you can't fix with diet or exercise? Can cosmetic surgery give you confidence? The short answer is, yes. Most happy, mentally sound cosmetic surgery patients we've served in Denver and Golden, CO, who have realistic expectations, say they love their results and wish they would have made these changes sooner in life. Cosmetic surgery gives many women and men a new, refreshed self-image once the concerning area is improved.
The Beauty and Anti-Aging realm is a $999 billion dollar industry. According to the American Society of Plastic Surgeons, 2,012,672 hyaluronic acid dermal fillers (like Restylane® and JUVÉDERM®) and 7,056,255 neuromodulator treatments, e.g., BOTOX® Cosmetic and Dysport®, took place in 2016.
Since 2000, The American Society of Plastic Surgeons (ASPS) statistics show considerable growth in:
Breast lifts, up 89 percent (99,614 in 2015, up from 52,836 in 2000)
Buttock lifts, up 252 percent (4,767 in 2015, up from 1,356 in 2000)
Lower body lifts, up 3,973 percent (8,431 in 2015, up from 207 in 2000)
Upper arm lifts, up 4,959 percent (17,099 in 2015, up from 338 in 2000)
In the same vein, the Wellness and Health industry was reported to be a $542 billion dollar industry in 2015 by Global Wellness Institute.These staggering numbers are yelling loud and clear: medspa treatments, cosmetic surgery, and wellness treatments build confidence and allow us to look and feel our best!
See what our patients have said: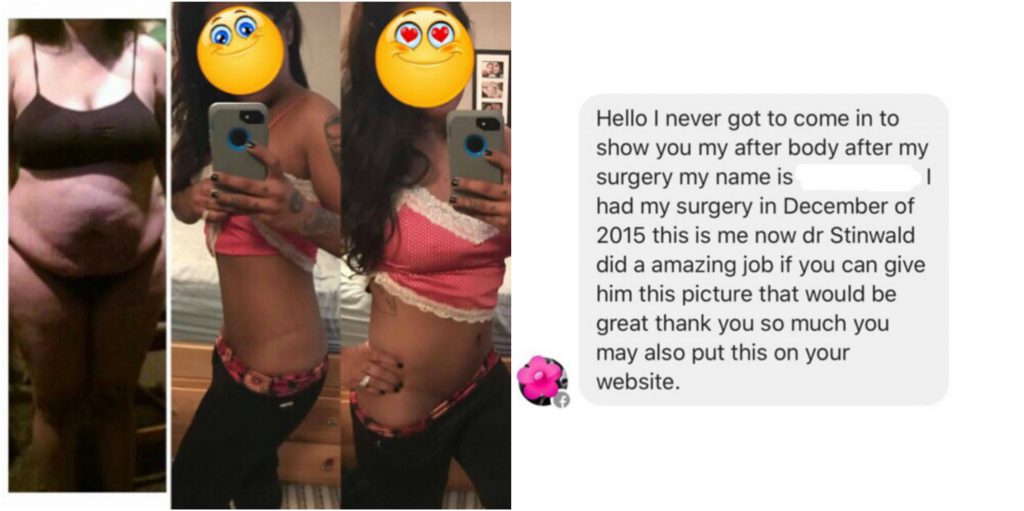 In my experience as a Patient Counselor, I have found that women who once obsessed about their small breasts stop after the breast augmentation is performed. The mother who has the saggy apron of skin removed from her abdomen blossoms and begins working out more as she can see her abdominal muscles tighten, finally reflecting her hard work in the gym. The young man who had abnormal breast tissue removed from his chest can now exhale and take his shirt off in a pool setting. People feel better when the image looking back from the mirror is no longer a heartbreaking experience.
Many people live with parts of their bodies that cannot be managed by a healthy diet, exercise, or change in perspective. Naysayers argue that cosmetic surgery is a waste of time and money. We argue that time spent disliking yourself is a huge waste. The time spent in tears, getting dressed and re-dressed daily to hide the disliked body part is a negative robber of time.
Who can deny that confidence is alluring? It is hard not to notice those who radiate positivity and confidence. We turn heads when we stand up straight, look people in the eye and genuinely feel good about ourselves. Let's be honest, confidence is SEXY. When we feel confident our happiness touches others. However, how can a person feel sexy when he dislikes his nose or man boobs. What should a woman do with saggy abdominal skin, droopy breasts, or feeling like a boy every time she puts on a swimsuit? The plastic surgeons at Center for Cosmetic Surgery are helping patients rejuvenate their appearance and boost their confidence. Cosmetic surgery and medspa treatments give patients the results they could have never attained on their own.
Having trouble finding your confidence? Request a complimentary consultation.
Kari Roland, Patient Counselor