A successful surgical journey is more than just choosing a great doctor. Of course, a board-certified plastic surgeon is a must, but that's just the first step. Your surgeon should educate you about your surgical options, share quality before-and-after photos of their work, set realistic expectations, and put your mind at ease before scheduling. The combination of all of these considerations equals trust, an essential aspect to look for when considering plastic surgery here in Denver or anywhere in the U.S.

Kari and I love to help patients through this process, and we both realize it is a BIG deal. We believe the recipe for a rewarding cosmetic surgery experience consists of having 3 key points in order: finances, physical preparation, and mental preparation.
Preparing Financially: Will insurance cover my procedure?
The Center for Cosmetic Surgery operates as an elective cosmetic practice. The surgeries we perform are not considered "medically necessary," therefore are not covered by health insurance. Plan on managing the cost on your own, either with personal funds or with financing options. If finances are tight, do not put your lifestyle at risk to pay for the surgery. Save and plan accordingly. Kari and I are happy to explain the financing options we offer here at CCS.
Other things to plan for financially:
Time off work
Childcare
After care companion (if required)
Hotel and airfare (if traveling from out of town)
Medications
Smart planning leads to a "yes, it was worth it" feeling in the end.
Preparing Physically: What do I need to do?
Every surgery we perform, from breast augmentation to the Mommy Makeover, warrants proper health attention and planning.
STOP SMOKING! You'll need to stop 4 weeks ahead of your surgery. Smoking can increase post-operative complications such as infection, bleeding, and poor wound healing. Buckle down and make the commitment to stop. You have invested too much in your surgery to risk not getting the best possible results.
Be within 10 to 15 lbs of your desired weight, and make sure you think this is a weight that you can realistically maintain. Plastic surgery does not equal weight loss. Have sensible expectations when it comes to what can be achieved. The more you can work on your physical health beforehand, the better your results will be.
Be prepared to disclose your health history. Your surgeon needs to know it all in order to keep these procedures safe for you.
If you are an athlete, be sure to plan the procedure during your off season.
Preparing Mentally: I can't believe I'm doing this!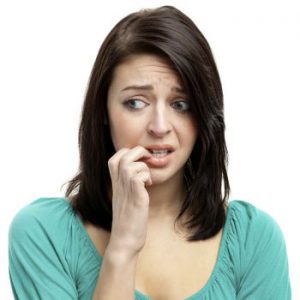 You've booked a date for your surgery and can't wait for the results! Then it sets in…I'm choosing to have surgery? What am I thinking? While you may be fantasizing about what you will look like after surgery, it's also common to be feeling a mix of nerves, fear, and uncertainty. Kari and I hear about this roller coaster ride of emotions all the time, and have experienced it firsthand. Take a deep breath, and keep these points in mind:
Keep your eye on the prize. Remember why you have chosen to undergo cosmetic surgery. It can be life changing and rewarding.
Build a strong support network ahead of time. Having friends or family members on board to help with children, meals, or even to boost your mood post-surgery is very valuable.
Keep in touch with your Patient Counselor — that's what we are here for. Don't ever hesitate to ask questions or address concerns. Knowledge is power, and we feel very strongly that you should be making the most informed decision possible when it comes to your body.
Surrender to your decision. Don't second guess yourself. You've studied Dr. Vath's, Dr. Wolfe's and Dr. Steinwald's work, investigated their reputations and interviewed other doctors. Give yourself a pat on the back for choosing the best surgeon for you and your goals.
We can't wait to help you live your most confident life. If you're ready to start your plastic surgery journey here in Denver, please contact us online or call (303) 278-2600 (Golden) or (303) 951-2100 (Denver) to request a consultation.
Carrie Masters
Patient Counselor to Dr. Vath
[email protected]